The Confederation of African Football (Caf) could well enter another costly legal process after unilaterally cancelling its current biggest broadcast deal with Qatari media group beIN.
On 1 September, Caf's lawyers informed beIN Media Group, which owns the beIN Sports broadcasting division, it was cancelling the 12-year contract, signed in 2017, worth $415 million with immediate effect.
Caf has accused beIN of a contractual breach and said it wants to recover outstanding payments in the region of $80m.
The Qatar-based media group has responded by acknowledging 'a number of issues that have affected the contractual relationship' and advising African football's ruling body of its intention to sue unless 'open discussions in good faith [can] resolve this issue'.
"We are, of course, taking all necessary steps to robustly defend our legal position," Yousef Al-Obaidly wrote to both Caf and its Executive Committee members on 2 September.
"I must make clear to you that beIN does not accept this termination and will take all necessary legal steps to challenge and overturn it.
"In addition, we have significant concerns that this major decision relating to Caf's most valuable commercial contract may have been taken without the necessary scrutiny and approvals required under Caf's internal regulations."
In contrast to Caf statutes which require major financial decisions to be discussed by the body's Executive Committee, BBC Sport Africa understands this did not happen – with Caf having been approached for comment.
BeIN hinted it may cite this unlawful process as one reason to legally contest the termination, as well as fundamentally arguing against the very nature of the decision itself.
It is the second time in four years that Caf has unilaterally cancelled a contract with its biggest financial partner.
In November 2019, the decision to scrap the largest contract in Caf history – a television and marketing rights deal, which guaranteed at least one billion dollars, signed with Lagardere Sports to cover 2017-2028 – cost the Cairo-based body some $50m, a sum which has been settled in the last year.
Now known as Sport5, Lagardere Sports had originally requested $90m in compensation.
A source close to the matter has told the BBC that beIN will be chasing a similar amount, albeit before damages are also claimed.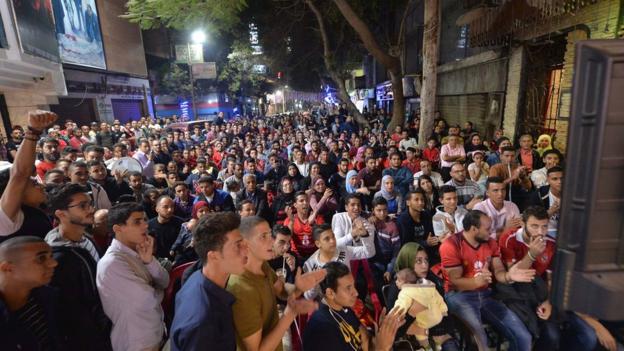 Both cancellations have come at a time when Fifa has wielded considerable control over Caf, which broke the Lagardere deal when Fifa Secretary General Fatma Samoura was overseeing the African body in her unique six-month role as a 'General Delegate for Africa'.
More recently, Fifa has worked to not only engineer the election of Patrice Motsepe as Caf president in 2021 – saying the decision was for 'African unity' – but also to try to drum up funds for the continent through the launch of the looming African Football League.
Earlier this year, former Caf president Ahmad told the BBC that Fifa is controlling African football for 'strategic reasons'.
Uncertain Future
The cancellation of the beIN Sports deal means that Caf currently has no major international broadcasters four months ahead of January's Africa Cup of Nations, whose final qualifying round takes place over the next ten days.
In addition, both Caf's continental club competitions – namely, the Champions League and Confederation Cup – are scheduled to start in November, although the newly-created African Football League kicks off before then.
This tournament, set to feature eight teams, will take place in October in Rwanda but despite its name and location, the competition is largely being run by football's world governing body Fifa, and not Caf.
"This competition is a great and effective way of taking African football to the next level, and that is something I am personally delighted to see," Fifa president Gianni Infantino said last week. 
The beIN cancellation means there is no major broadcaster for this tournament, with widespread reports in May – which came shortly after Caf signed a five-year memorandum of understanding with the Saudi Arabia Football Federation – suggesting the latter would put up $200m per season having never materialised.
As a result, a competition which Caf president Patrice Motsepe said last year would feature 24 teams, and $100m in total prize money, has been stripped down to just eight (with Petro Atletico's presence uncertain after the Angolan federation recently banned the side for two years for fixing matches).
Matches will be streamed live on the competition's website. 
Claim and counter-claim
In its letter, beIN – which broadcasts African football across 24 countries in North Africa and the Middle East, as well as in Asia, France and the United States – raised several of its recent complaints with Caf.
The Qatari group is unhappy that Caf – unlike other major football bodies – allegedly failed to reduce the amount of the deal in light of the Covid-enforced cancellation of tournaments, such as the Women's Africa Cup of Nations, or the decision to move events at relatively short notice owing to long-established weather concerns.
"For reasons we do not understand, our legitimate concerns have not been recognised so far," the BeIN Media Group CEO's letter continued.
"This is a marked contrast to the approach taken to similar situations we have had with other major football rightholders [sic]."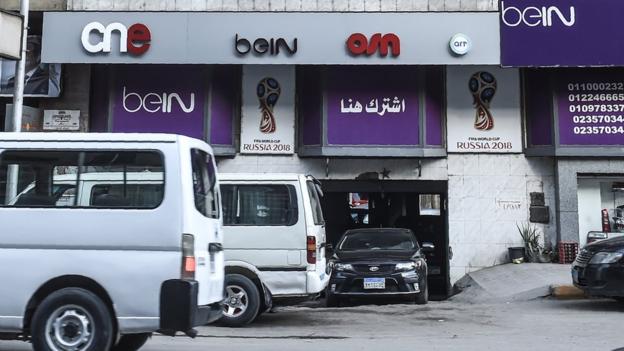 The Qatari group claims it should also have received a rebate following the creation of the African Football League, which Al-Obaidly called "hugely damaging to the value of Caf's existing rights".
Owing to these concerns, the same source close to the matter says this was why a significant amount of money beIN should have paid to Caf was held back.
In response, Caf has asked its lawyers to start a legal process to recover these amounts.
Highlighting its "investment of hundreds of millions", beIN advised Caf that it remains "fully ready for open discussions in good faith to try to resolve this issue and to continue to deliver our long-term financial commitment to African football".
Following the cancellation of the Lagardere deal in 2019, beIN Sports continued to broadcast African football, meaning the north of the continent could still watch games.
However, the decision of South African broadcasters SuperSport to pull out shortly after the shock cancellation meant that sub-Saharan Africa has faced an African football TV blackout ever since.
Both beIN and Caf have been approached by the BBC for comment.