Lt Gen (rtd) Romeo Dallaire, founder of the Dallaire Institute for Children, Peace and Security, on Monday, August 21, visited Rwanda Peace Academy (RPA), where he gave a lecture to East African military officers who are undergoing training at the Musanze-based Academy.
Also visiting the academy on the same day was Lt Gen (rtd) Balla Keïta, a former UN commander who also served army chief of staff and inspector general of the Senegalese Armed Forces.
Dallaire is the former commander of the United Nations troops in Rwanda during the 1994 Genocide against the Tutsi.
RPA Director Col (rtd) Jill Rutaremara briefed the two generals on the programmes and activities of the RPA, before they shared insights on the nature and challenges of contemporary peace missions with 24 military officers from 8 Eastern Africa Standby Force (EASF) member states, who are currently attending the African Union Military Experts on Mission Course.
The Dallaire Institute, a global partnership with the mission to end the recruitment and use of children in war, works closely with the RPA. Their collaboration in training security sector actors in the prevention of use and recruitment of child soldiers, is channelled especially through the institute's African Centre of Excellence based in Kigali.
Through the centre, retired Rwandan military and police officers have trained 15,000 security forces in the region.
As part of his visit in Rwanda, Dallaire also met with President Paul Kagame. He also visited the Kigali Genocide Memorial and paid tribute to more than 250,000 Genocide victims interred there.
As commander of UN forces in Rwanda from 1993-1994, who had seen the Genocide unfold, Dallaire asked for permission to intervene and protect civilians, which he was denied.
He wrote about his experience in Rwanda as a UN commander in his 2003 book "Shake Hands with the Devil: The Failure of Humanity in Rwanda."
Since his retirement, the former Canadian senator has devoted himself to humanitarian work, advocating for military veterans and championing the prevention of the use of children in armed conflicts.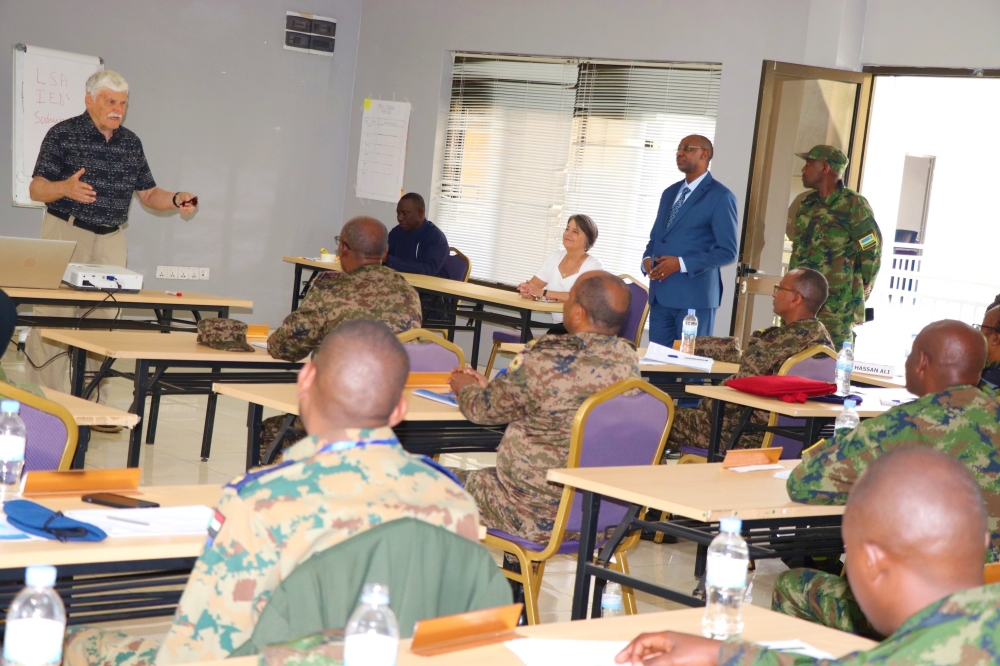 Lt Gen (rtd) Romeo Dallaire gives a lecture to the East African military officers attending a training at the Musanze-based Rwanda Peace Academy.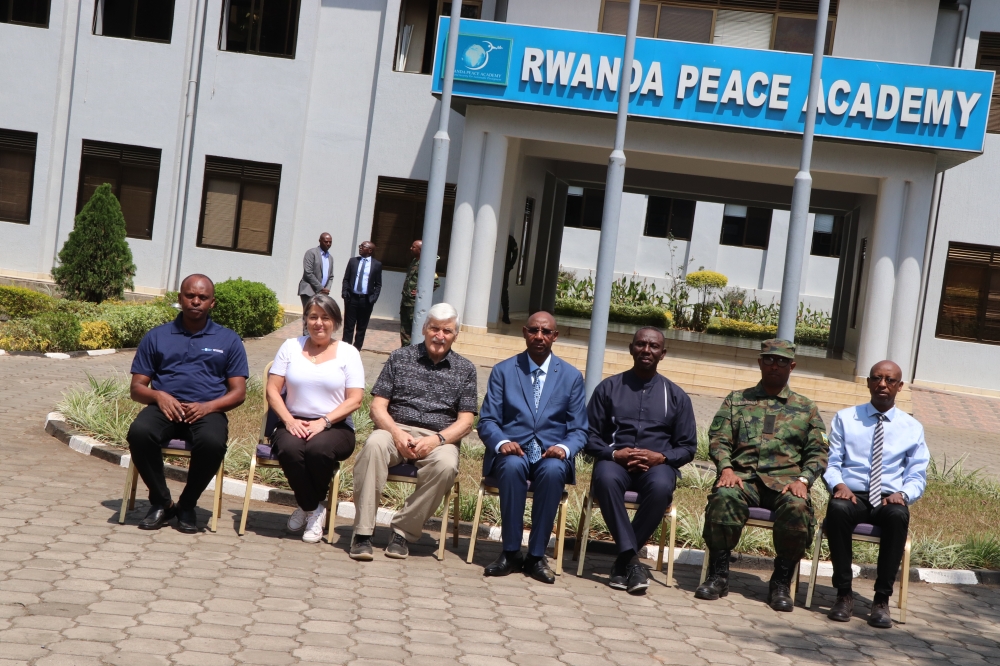 The officials pose for a group photo