Rwanda and the United Kingdom (UK), will be embarking on a multi-million-dollar programme aimed at helping marginalised girls to return or stay in school.
Discussions regarding the programme are some of the points on the agenda of Andrew Mitchell, the UK's Minister of State for Development and Africa, during his visit to Rwanda that starts on Thursday, August 31 and run for three days.
The programme titled Girls in Rwanda Learn (GIRL) is worth £60 million (Approx Rwf90.4billion). the funds will be provided by the UK's Foreign, Commonwealth and Development Office (FCDO).
It is scheduled to run from 2023 to 2030, operating in 50 percent of the poorest performing schools in Rwanda, and expects to bring learning improvements that will impact up to 700,000 children.
"During my visit to Rwanda, I will explore the depth and breadth of our relationship. Our two countries continue to work together on a range of issues important to both nations, and the region, including climate change and women and girls' education," Andrew Mitchell said.
"The long-term partnership between the UK and Rwanda is underpinned by our support to help eradicate poverty, educate children, especially girls, and provide British expertise to improve the delivery of public services for all," he added.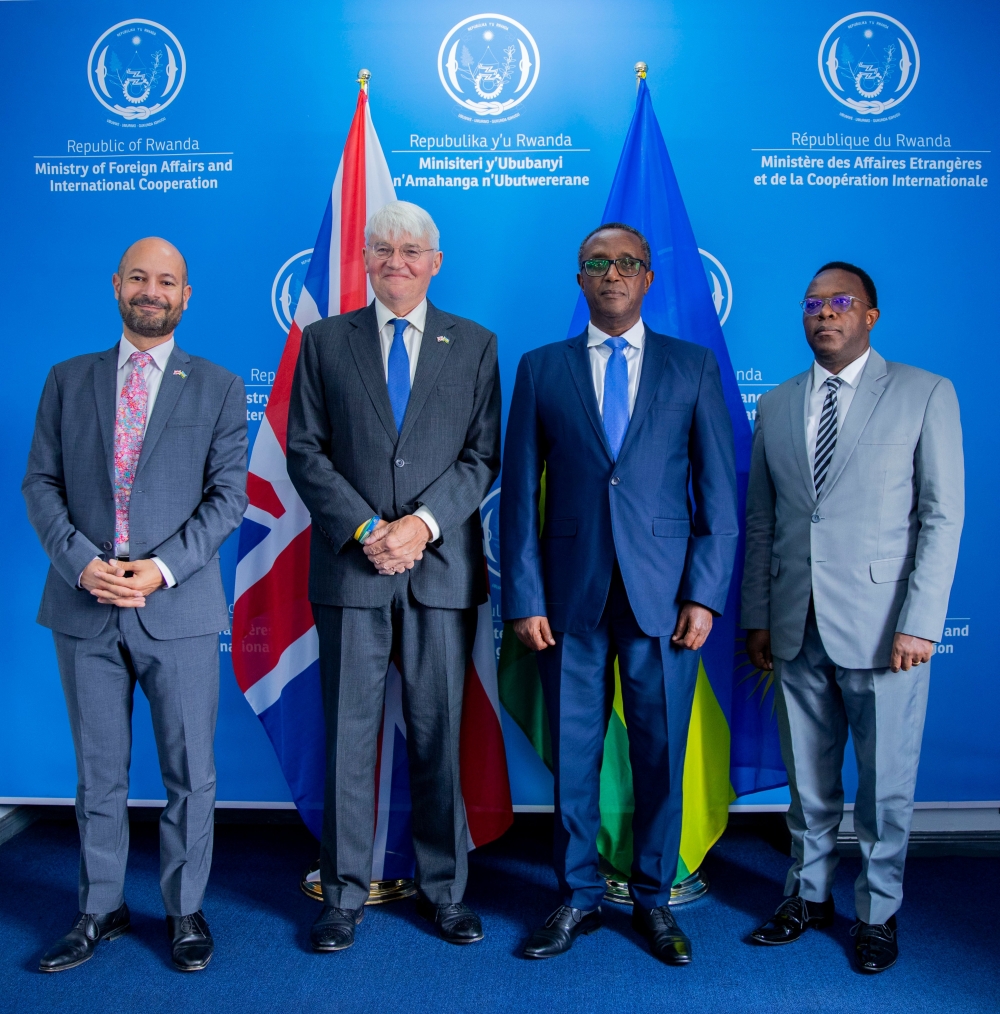 During his visit, Mitchell also launched the British Council's globally renowned Digital Library for the first time in Rwanda. This is part of the UK's efforts "to make educational resources available to all."
The library will be free for 12 months and provides over 80,000 resources.
He will also visit various UK-Rwanda projects including a major water treatment plant in Bugesera, which is part of a joint venture involving British International Investment (BII).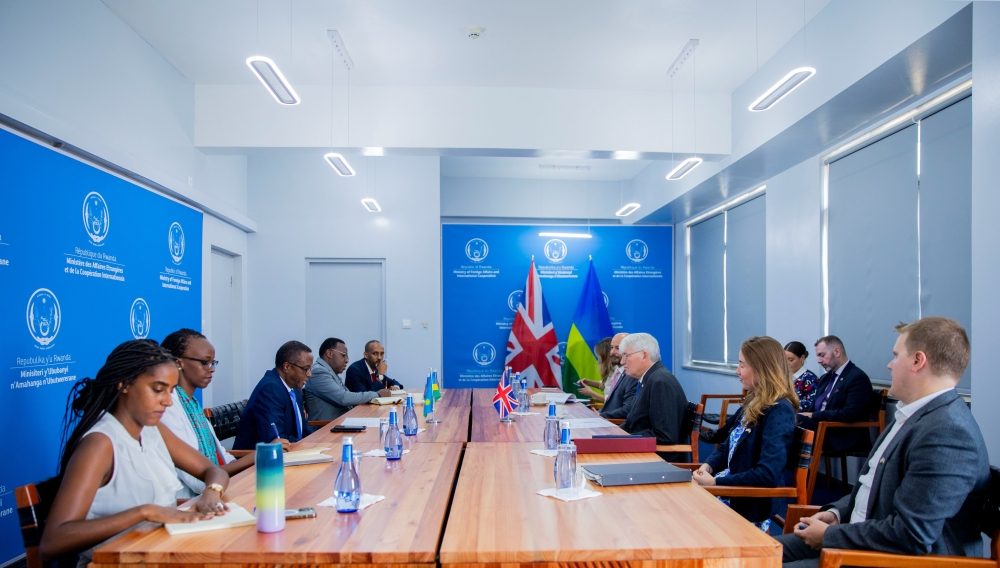 In addition, Mitchell will meet participants of the UK's development programmes in Rwanda. He will hear how UK funding is helping families to build resilience and sustainably exit poverty, for example.
He will also hold high-level discussions with President Paul Kagame. On his first day in Rwanda, Mitchell met with the Minister of Foreign Affairs Vincent Biruta and held discussions focusing on bilateral relations and regional issues. He will also attend Rwanda's annual gorilla naming ceremony, Kwita Izina, which aims to highlight conservation efforts to protect the endangered species and will as well name a baby gorilla.