Sand extraction from Rwanda's Sebeya and Giciye rivers, located in Rubavu and Nyabihu districts, has evolved into a thriving industry, capitalizing on the surging construction activities in Goma town, DR Congo.
The influx of trucks ferrying sand into Goma has become a common sight in Rubavu town.
Sand is in high demand as a construction material in Goma, especially given its volcanic terrain. Local sand is reputed for its quality, further driving the demand.
Why sand mining?
On the banks of the Sebeya and Giciye rivers, sand piles are a frequent sight, extracted by locals as a source of income.
Official data obtained by The New Times reveals that Nyabihu District hosts 37 quarry companies, with 27 of them operating along the Giciye River. These companies employ numerous casual laborers who rely on this business for their livelihoods.
In Rubavu district, individuals like Aline Ayinkamiye, 34, make a living by extracting sand from the Sebeya River. As a widow and a mother of three, she has been doing this for four years, earning at least Rwf 2000 per day to provide for her children and pay school fees.
"With sand mining, children get food and an education. When sand is not extracted, it becomes problematic during heavy rains, leading to bank breaches and damages or even loss of lives," she explained.
Presently, people living within ten meters of the river have been advised to relocate due to recent floods that claimed lives and caused substantial damage.
Mining Engineer for Nyabihu District, Placide Habineza, affirms that sand mining provides income for many, although it is a challenge to determine the exact number of casual workers involved, as they often combine it with other sources of income.
According to him, "sand mining helps address unemployment in the district and contributes to its revenues through taxation." Most importantly, "it aids in environmental protection when conducted in compliance with terms and regulations."
Goma town is a major market for sand extracted from Giciye, followed by Musanze town and Kigali City, he adds.
Economic impact
It is estimated that a truckload of sand costs Rwf 80,000 at Mahoko trading center and Rwf 90,000 from Giciye River. In Goma, the price for a truckload rises to around Rwf 480,000.
At least 50 heavy trucks are estimated to cross into Goma daily, making multiple round trips based on the availability of sand at the mining sites.
According to Davis Bugingo, the Flood Management and Water Storage Development Division Manager at Rwanda Water Resources Board (RWB), properly managed sand mining brings various benefits to the river and the community at large.
He explains, "If done appropriately, it's safe for the river morphology. However, illegal mining can lead to river bank erosion, riverbed degradation, encroachment on river buffer zones, and deterioration of river water quality."
Bugingo advises that sand extraction should be carried out inside the water body to ensure its safety and should not occur near water treatment plants, hydropower facilities, bridges, or other critical infrastructure.
A global concern
Present estimates indicate that between 32 and 50 billion tonnes of sand and gravel are extracted from the earth each year, leading to a global issue, as highlighted by the United Nations Environment Programme (UNEP).
According to the UNEP's Sand and Sustainability Report, urgent action is required to prevent a 'sand crisis' since the demand for sand tripled in the past two decades, reaching 50 billion tonnes per year in 2019.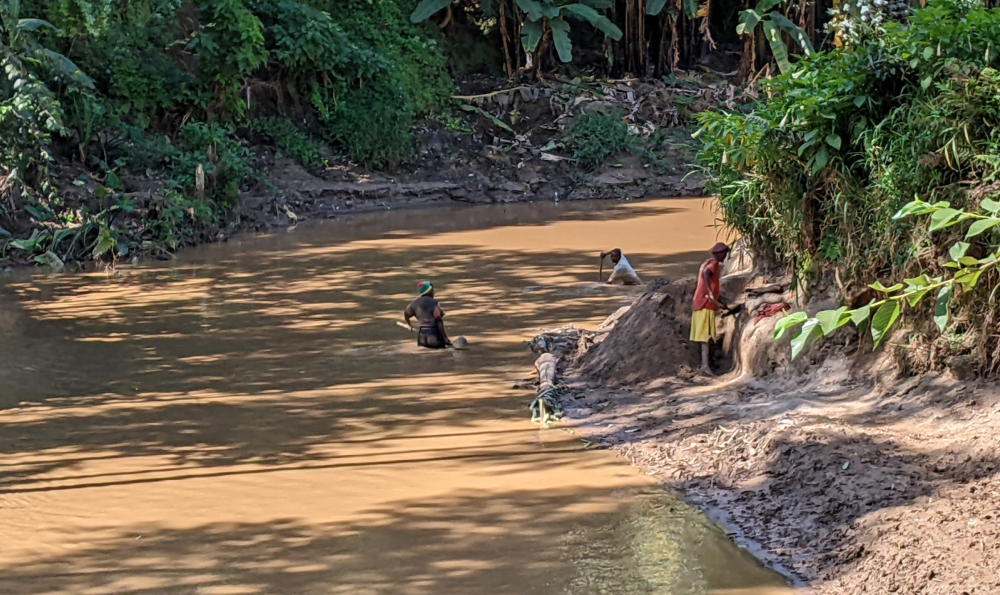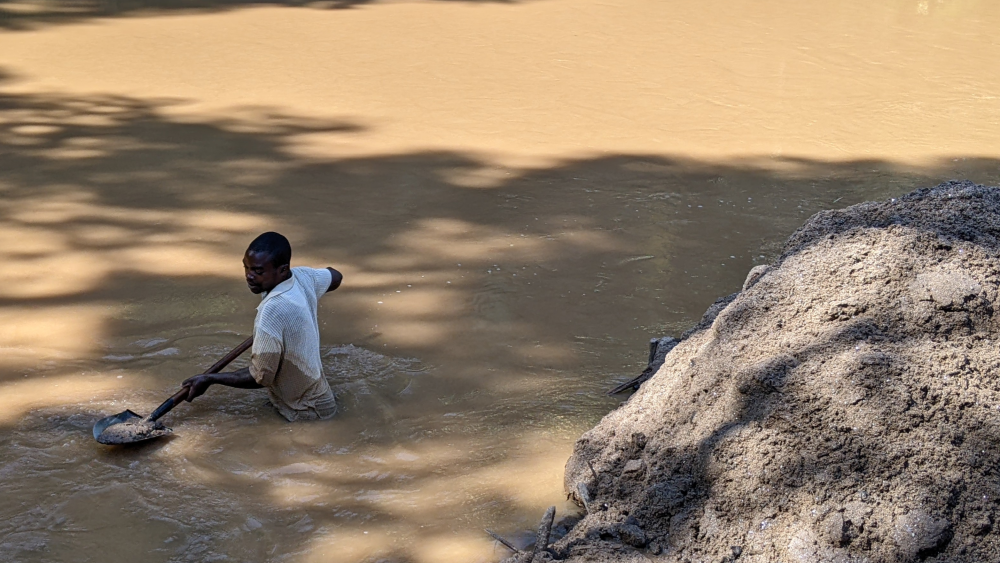 A local resident harvesting sand in Sebeya River.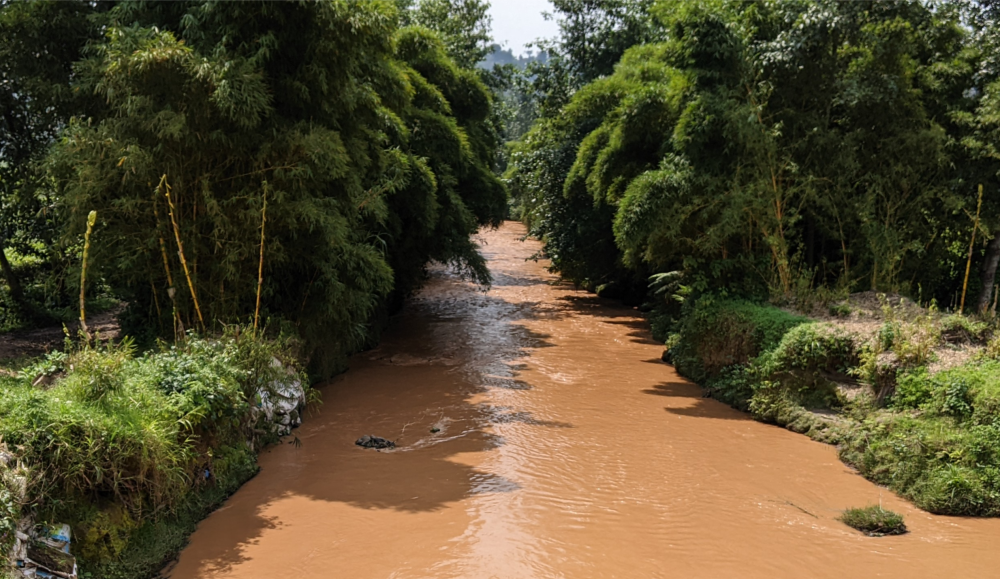 A section of Sebeya River in Kanama Sector, Rubavu District.