The Rwanda Development Board (RDB) has disbursed over Rwf 3 billion to communities in various districts surrounding four national parks as part of the revenue-sharing scheme for 2023-2024.
The revenue-sharing scheme, initiated in 2005, aims to curb poaching in the parks and enhance the living conditions of the neighboring communities by providing viable livelihood options. This initiative allocates 10 percent of the annual tourism park revenues to the nearby communities, supporting their development and prosperity.
This year's disbursement preceded the 19th Gorilla Naming Ceremony also known as Kwita Izina, scheduled to for September 1, in the Musanze district. During the event, 23 baby mountain gorillas born in the past 12 months will be named.
As part of sharing revenues generated from tourism, on August 24, Musanze district received Rwf381 million, Rubavu district received Rwf95million, Rutsiro district received Rwf327 million, and Ngororero district received Rwf163 million, all generated from tourism revenues. Other districts such as Burera, Nyaruguru, Nyamagabe, Rusizi, and Nyabihu also received varying amounts of support.
Since the inception of the revenue-sharing programme, over Rwf10 billion has been invested in more than 1,000 community-based projects around Akagera, Nyungwe, Volcanoes, and Gishwati-Mukura National Parks, according to RDB.
These projects encompass diverse areas, including clean drinking water, milk supply, health centers, classrooms, agriculture, animal production, and housing, benefiting members of these communities.
Meanwhile, RDB officially unveiled two community projects on August 24, as part of this year's Kwita Izina celebrations in Nyaruguru district. The projects have been funded through Rwanda's Tourism Revenue Share Programme and include the Rukore Health Post and the Potato Seeds Collection Store.
The Potato Seeds Collection Store serves as a central hub for storing different potato varieties. This initiative has already generated job opportunities for more than 300 people within the community.
Narcisse Karengera, president of Kamu Cooperative, reflects on the impact of the collection store, stating, "The Potato Seeds Collection Store has transformed our community. Starting with only 6 tonnes, today we collect 350 tonnes of potato seeds and employ 300+ residents."
The newly established Rukore Health Post, equipped with a new maternity unit, has significantly improved lives. It now serves an average of 1,500 patients per month, enhancing access to quality and reliable healthcare.
Cocensa Mukeshimana, one of the beneficiaries, expressed her gratitude, saying, "My first three pregnancy deliveries were difficult as the hospital was far. Thanks to Rukore Health Post, my fourth child's delivery was smooth and successful."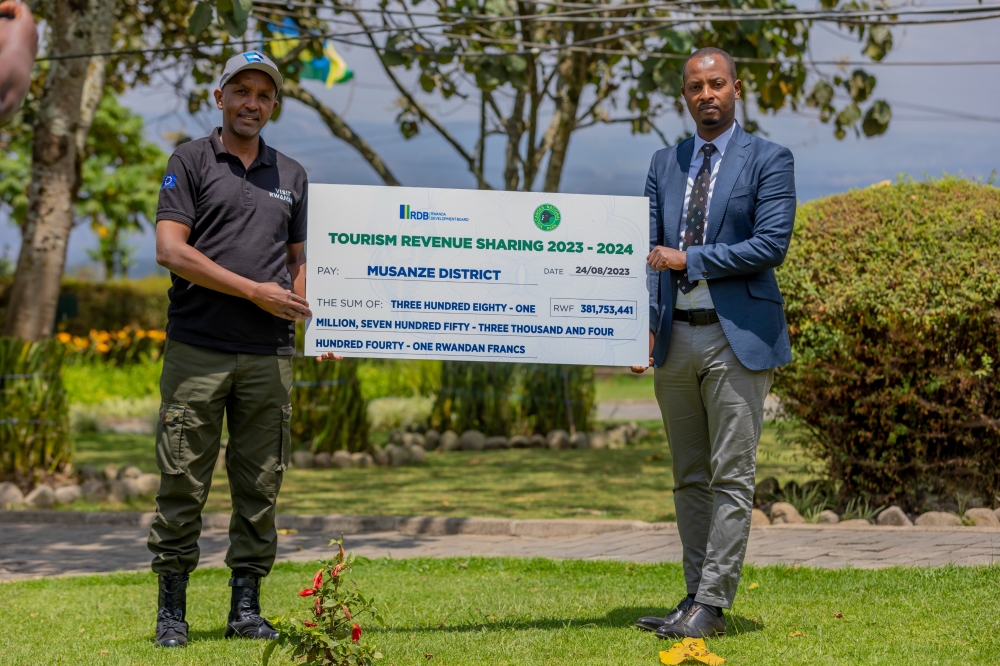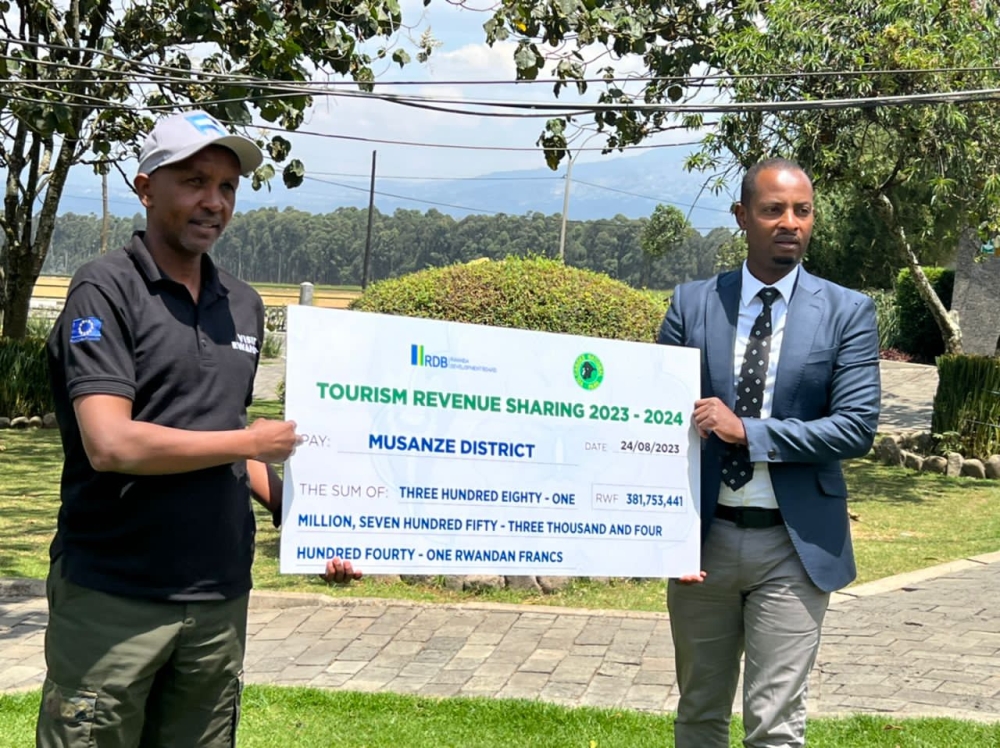 As part of sharing revenues generated from tourism, on August 24, Musanze district received Rwf381 million. Courtesy