President Paul Kagame on Friday, August 25, issued a call to the youth who completed the 13th edition of the Indangamirwa series of civic education, Itorero, to always strive to give back to their country, irrespective of the profession.
Kagame was addressing a young crowd of 415 trainees who convened at the National Ubutore Development Centre (NUDC), in Nkumba, Burera District for the closing ceremony of the five-week-long training.
This year's civic training for youth, commonly known as Itorero Indangamirwa, brought together 235 boys and 177 girls, mainly to acquire knowledge in military skills and civic training.
"It is impressive to have all of you here because it shows that you understand the responsibility you owe this country," President Kagame told a packed hall in Nkumba.
Following a parade and some military drills showcased by the graduates, Kagame pointed out that the next step is to use the knowledge to further accelerate Africa and Rwanda's development.
"Being here is like walking to a river, where you fetch ideas on how to contribute to the rebuilding of this nation, where you fetch the culture of making this country your own, and also where you fetch the knowledge of defending the country as your own, that is why you are dressed in that uniform," he said.
"All that prepares you in your different professions to become part of your country. One that can defend their country, especially looking at our unique past."
Kagame explained that Rwanda's past is a reminder that there is what needs to be done in order to defend what has been achieved.
"Knowing your value"
Encouraging the young folks to be the custodians of the Rwandan culture, Kagame urged them to have an understanding of their individual value and contribution.
"Just recently, the population census showed that we are now 13.5 million Rwandans, we are still few. But the few need to be defended with their properties, and the main question you should ask yourselves, regardless of the population, what is your value?"
The Head of State told the youth that they should go beyond to questioning why Africa, Rwanda inclusive, still lags behind compared to the rest of the world.
"Why would others develop only for us to lag behind, how did we come to this? Why should we allow this? If it is praying, we do pray, but how can that help us develop further? In everything we do, we should have that in our minds.
"To the trainees, think about that gap as you pursue your dreams. In so doing, you go beyond thinking about yourself, and you start to take part in the building of your country."
While it is possible that some of the young people would be employed elsewhere, Kagame urged the young crowd to always be mindful of giving back to their home country.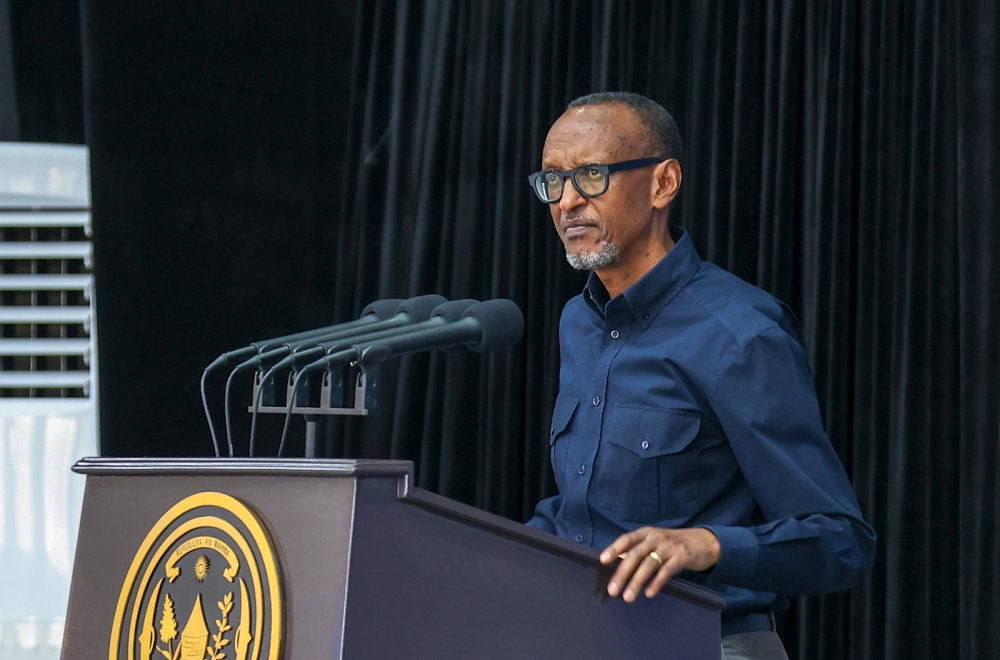 President Kagame officiated the conclusion of 13th Itorero Indangamirwa attended by 412 youth in Nkumba. Photo Olivier Mugwiza
"We should not feel satisfied with working across the seas, where we can only be reminded of our country by the same people who donate to us.
"To the youth, this shows that you are passionate about the development of the country. None of you would have left your comfort at your homes without that passion," he added.
"But beyond the training, we need to take a step further. We need to go back and pursue our academics and excel. Secondly, after the training, the next step is to make an individual contribution to the country's development. I want to believe that you are not going back to your homes the same way."
Joining RDF
President Kagame also told the graduates that completing the training is an opportune moment for them to join the Rwanda Defence Force (RDF) profession, citing that the RDF should also devise ways of accommodating those who are willing and passionate.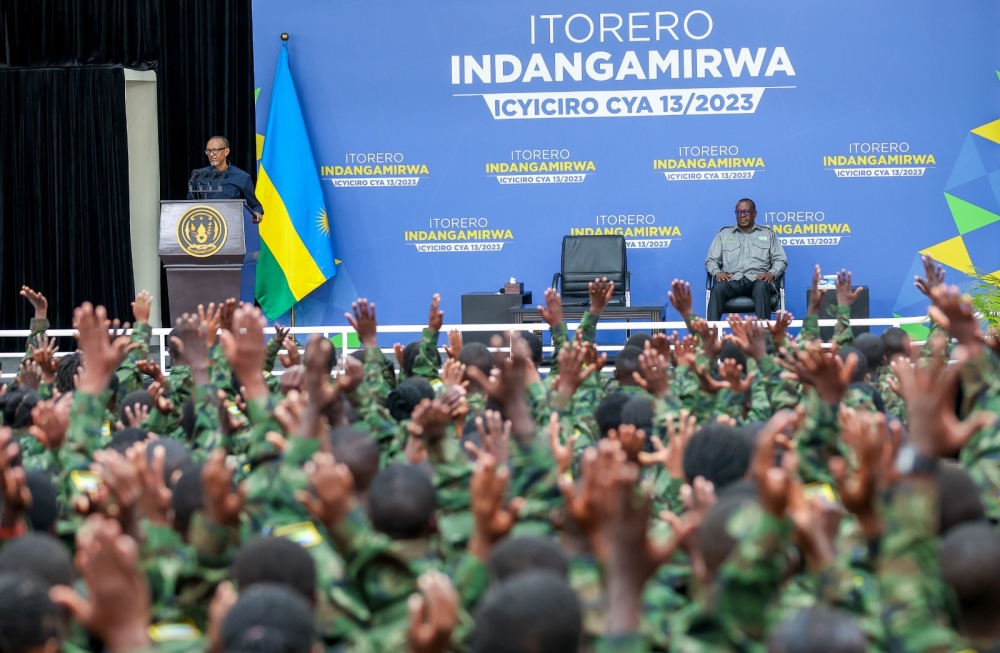 President Kagame officiated the conclusion of 13th Itorero Indangamirwa attended by 412 youth in Nkumba. Photos Olivier Mugwiza
"I believe that some of you, if not all of you, are welcome to join the profession. This is because the RDF, in its mandate and the structures, has room for all the respective academic fields."
He added, "Whether you are a medical doctor, an engineer, a lawyer you are welcome to join the RDF and remain in your respective fields."
"I want to stress that it is a profession only for the passionate, and I want to encourage you not to join without the passion because there is no pressure."
Meanwhile, according to Jean Damascene Bizimana, the Minister of National Unity and Civic Engagement (MINUBUMWE), this year's training saw a wide range of students from 18-25 years participate.
The trainees include Rwandan students who are in schools from various countries across Asia, Europe, America, and Africa, best performers from the recently concluded Itorero for Advanced Level secondary school graduates in Rwanda, as well as some of the best-performing employees at some government institutions and districts.
In total, 4,624 young Rwandans have taken part of the Indangamirwa programme since its inception in 2008.
Speaking on behalf of the graduates, Pascal Harelimana pledged to be good ambassadors for the country wherever they go and role models in society by fighting drugs, volunteering in different fields of work, and taking good care of their mental health, among other things.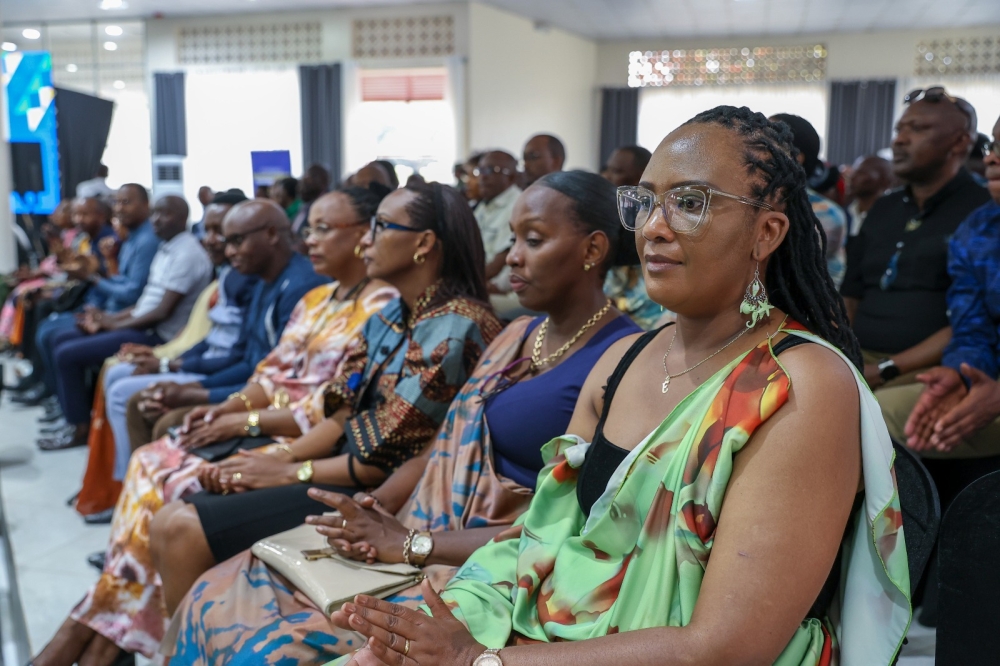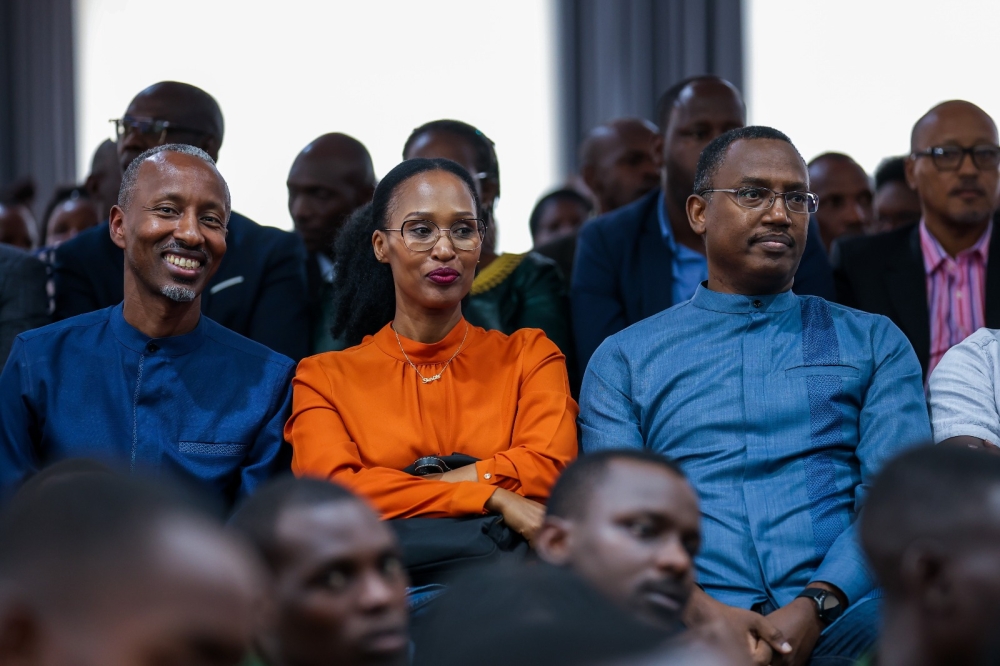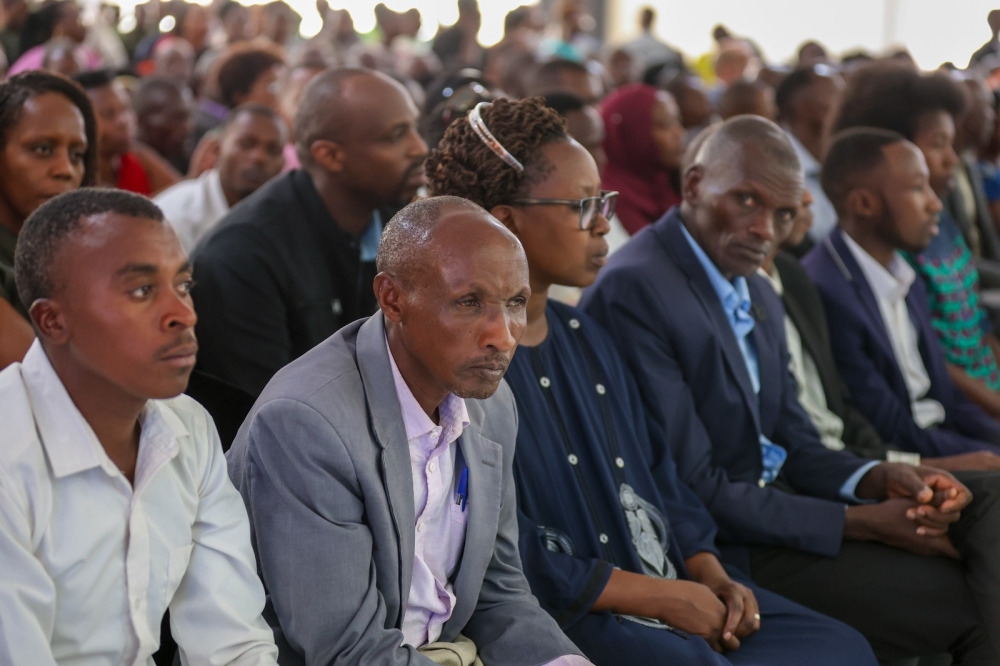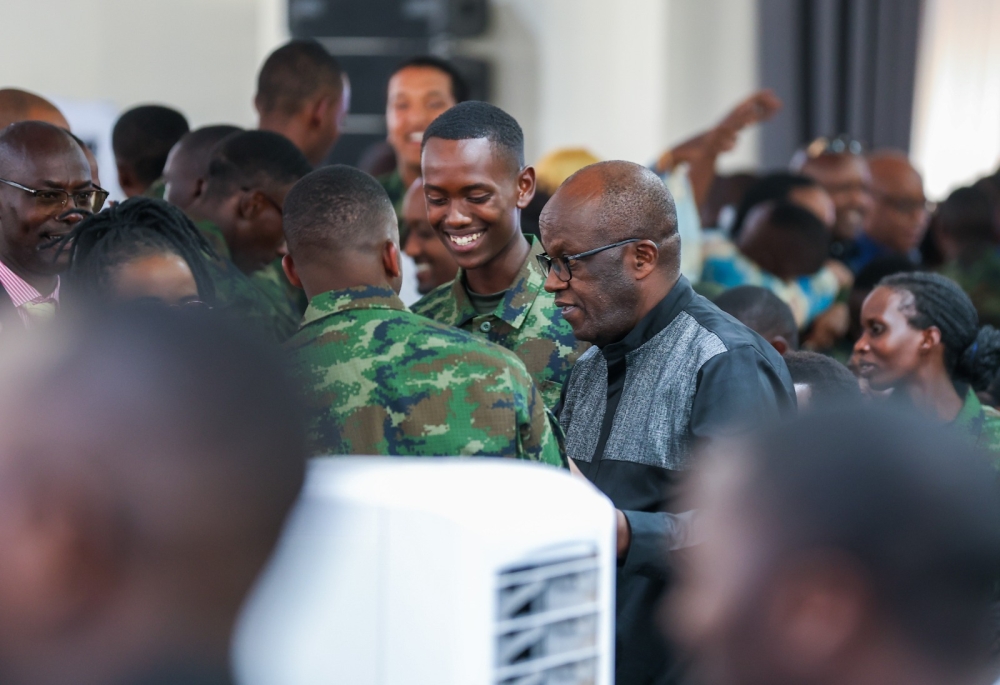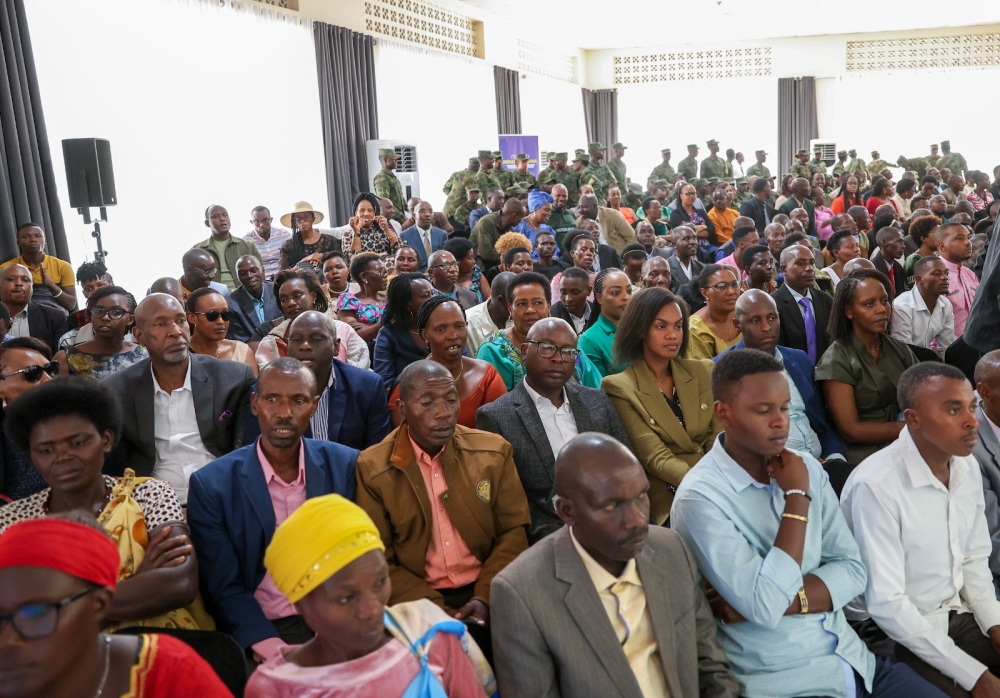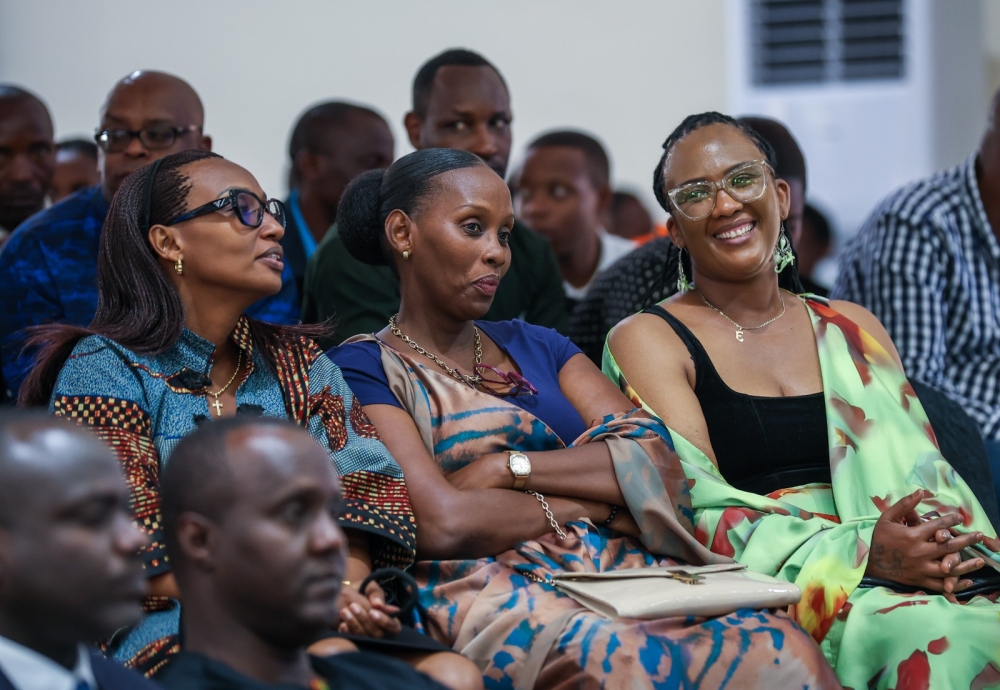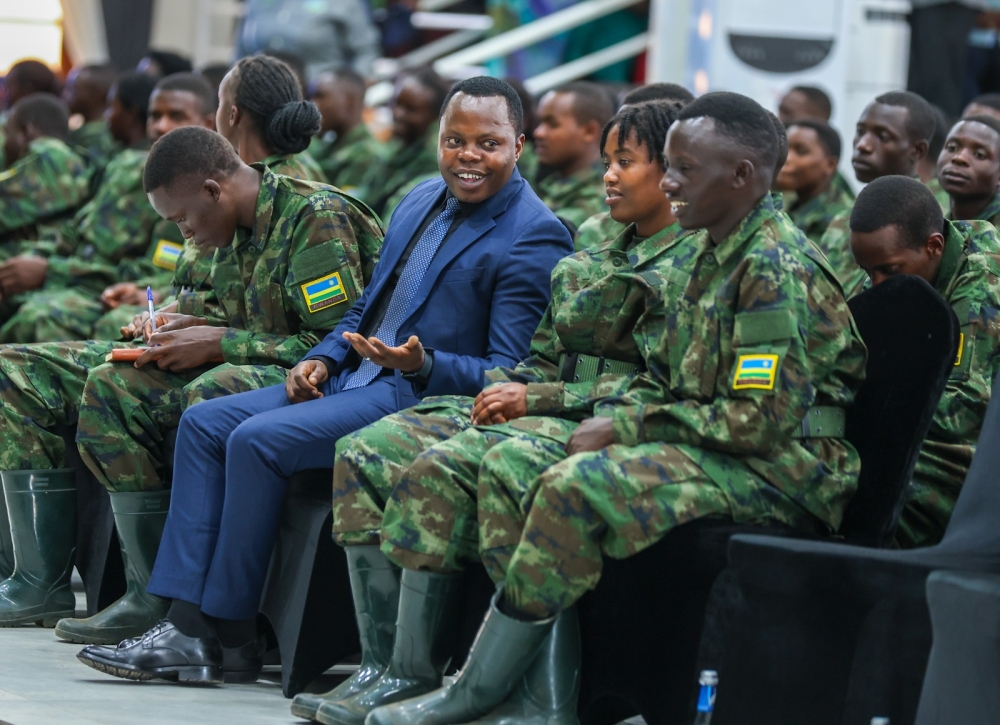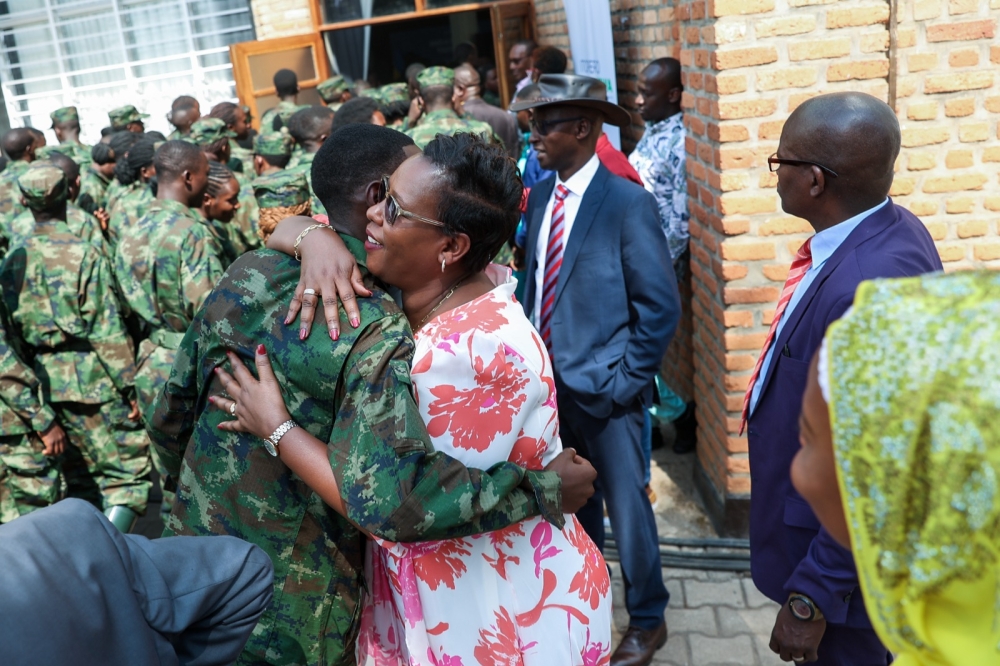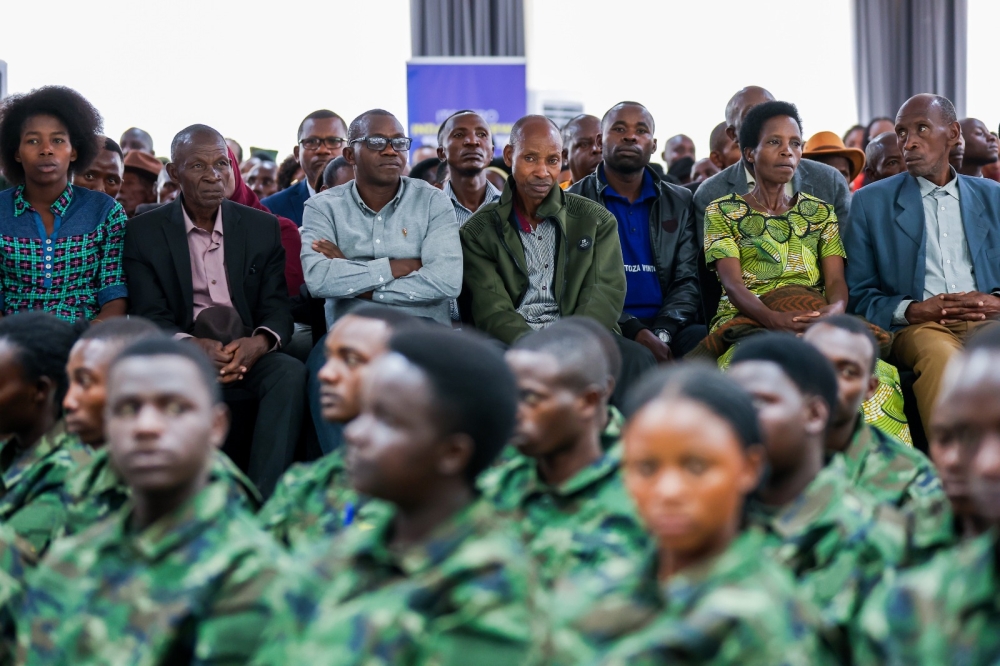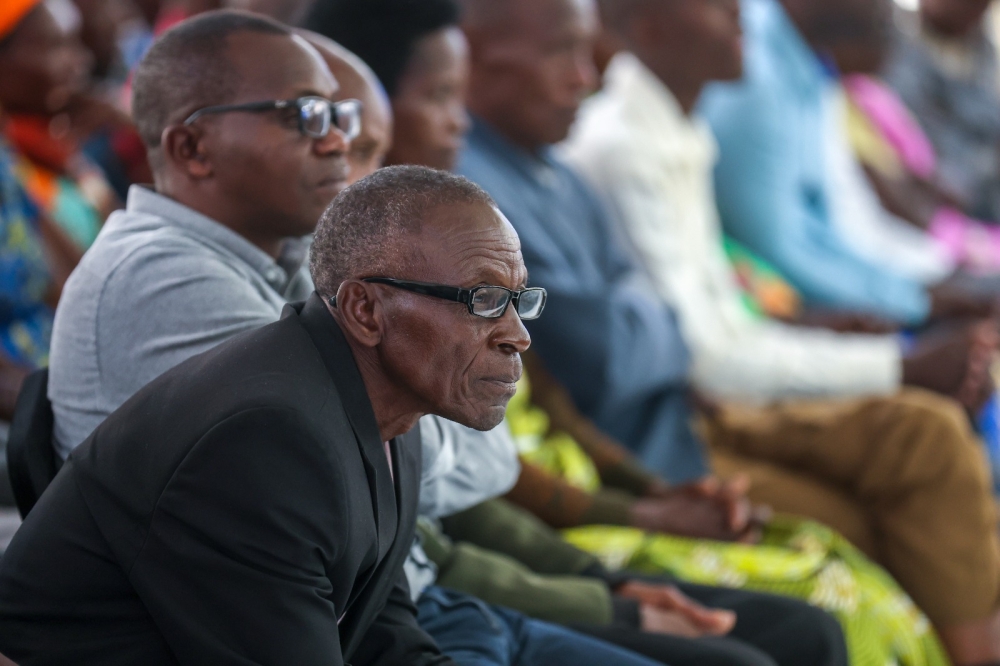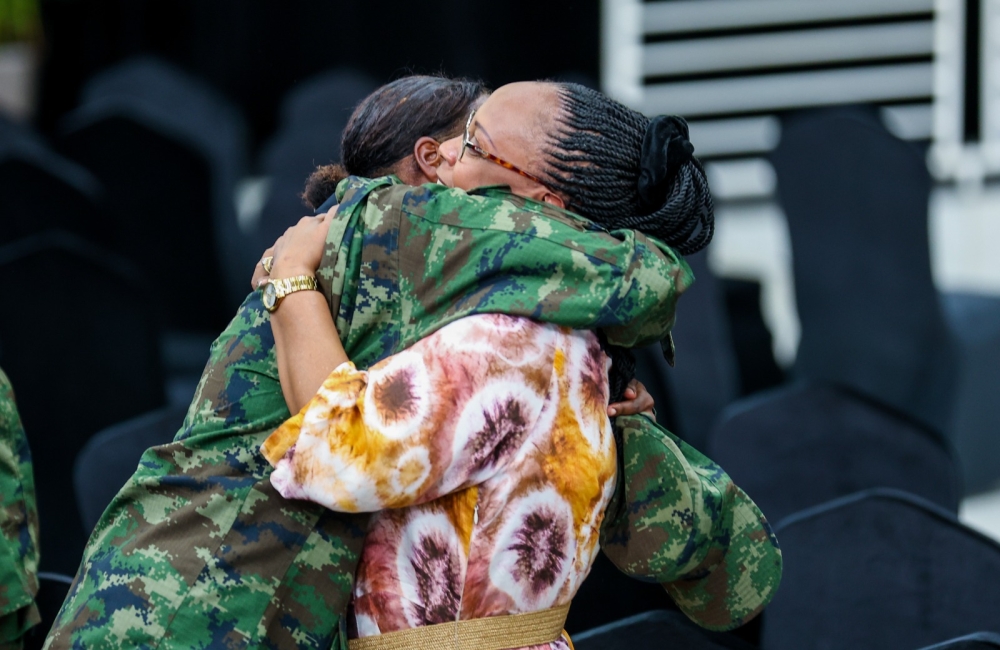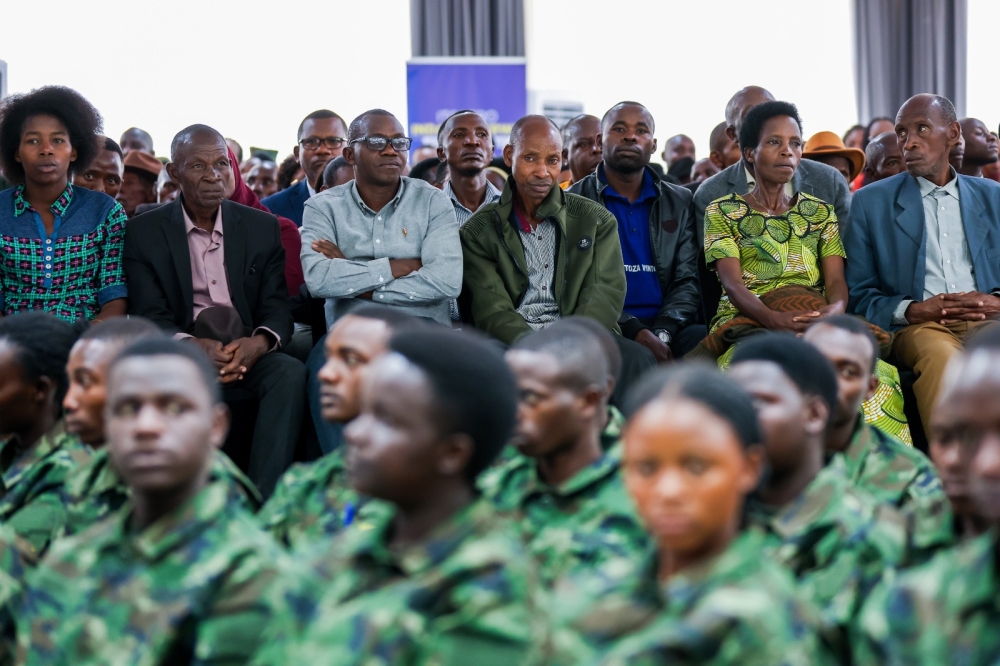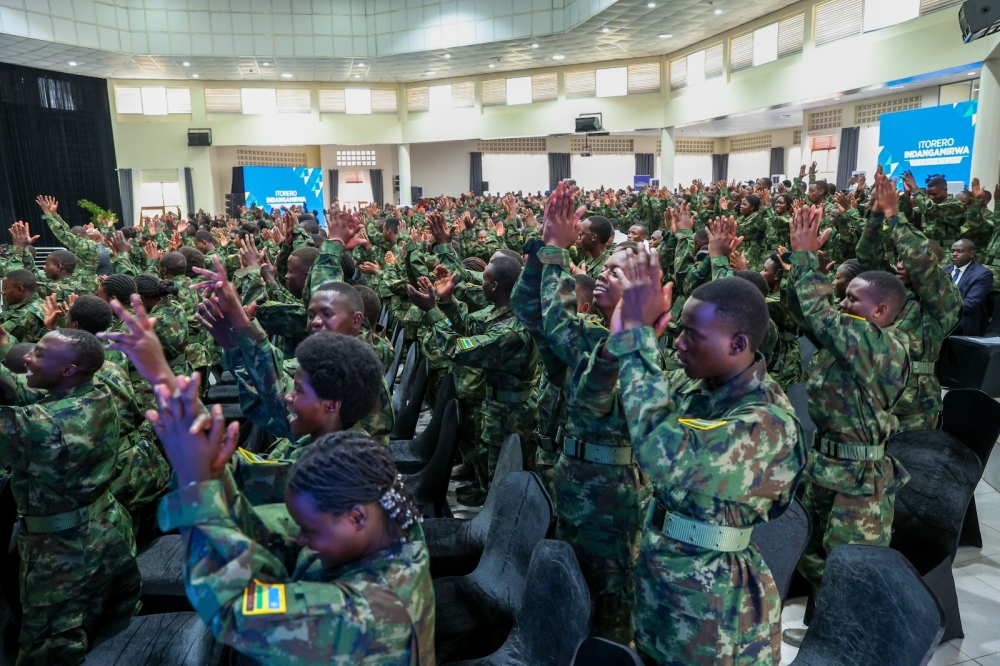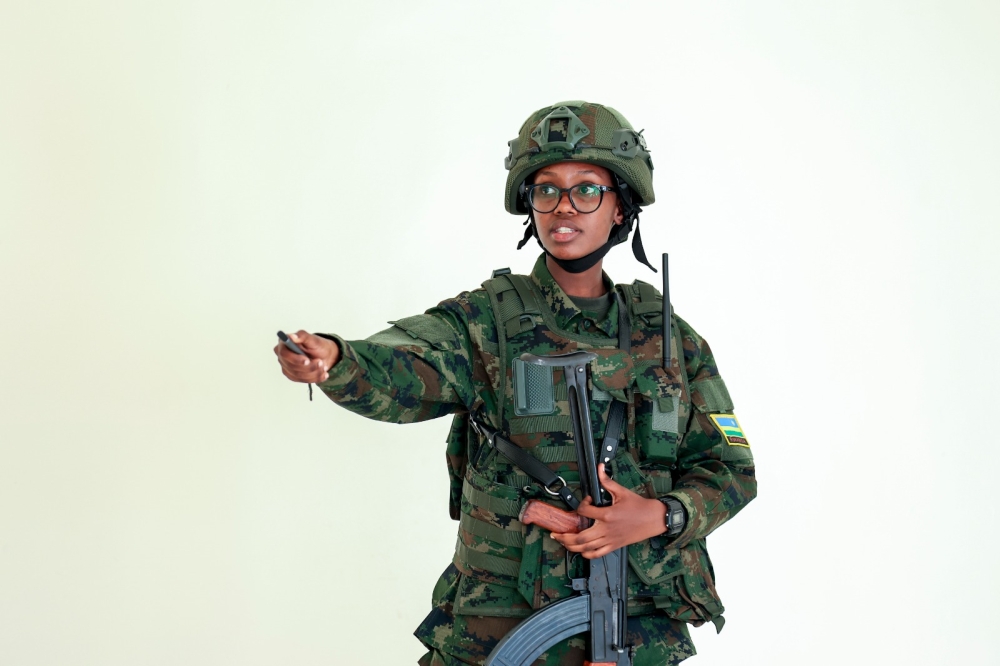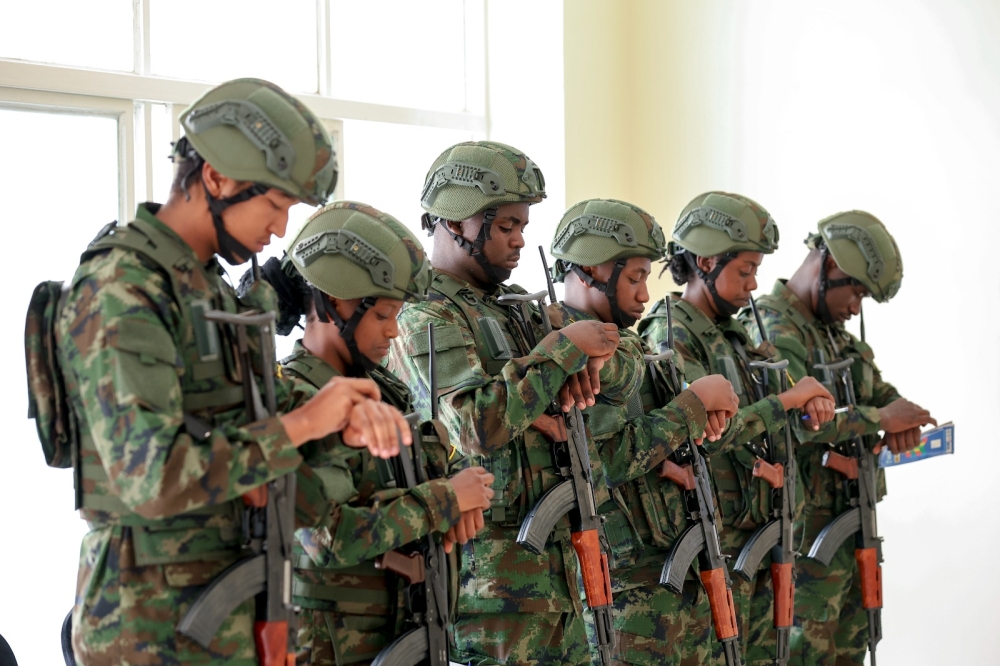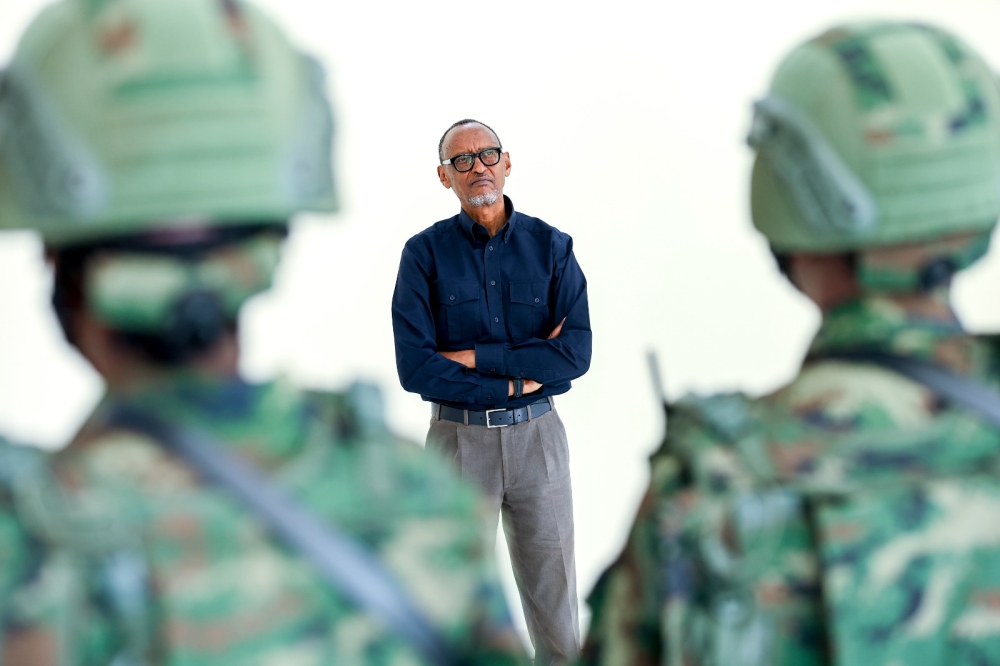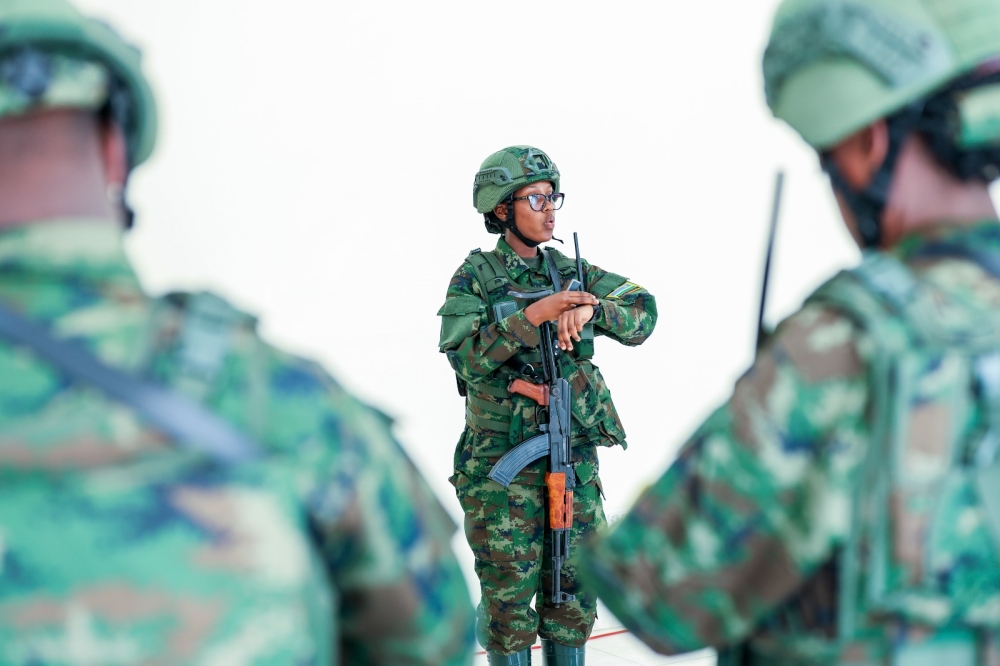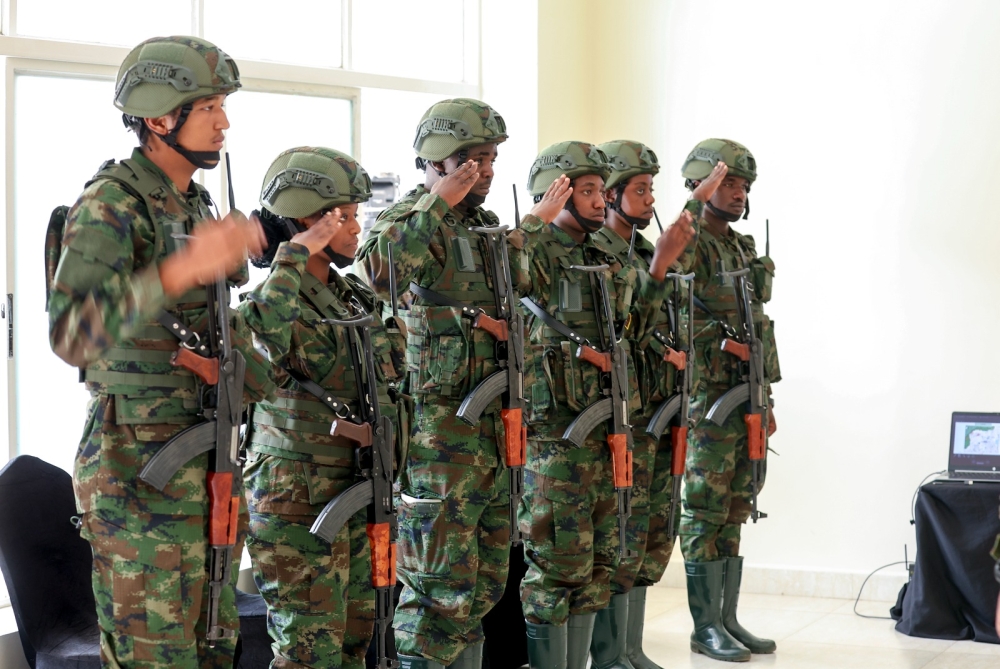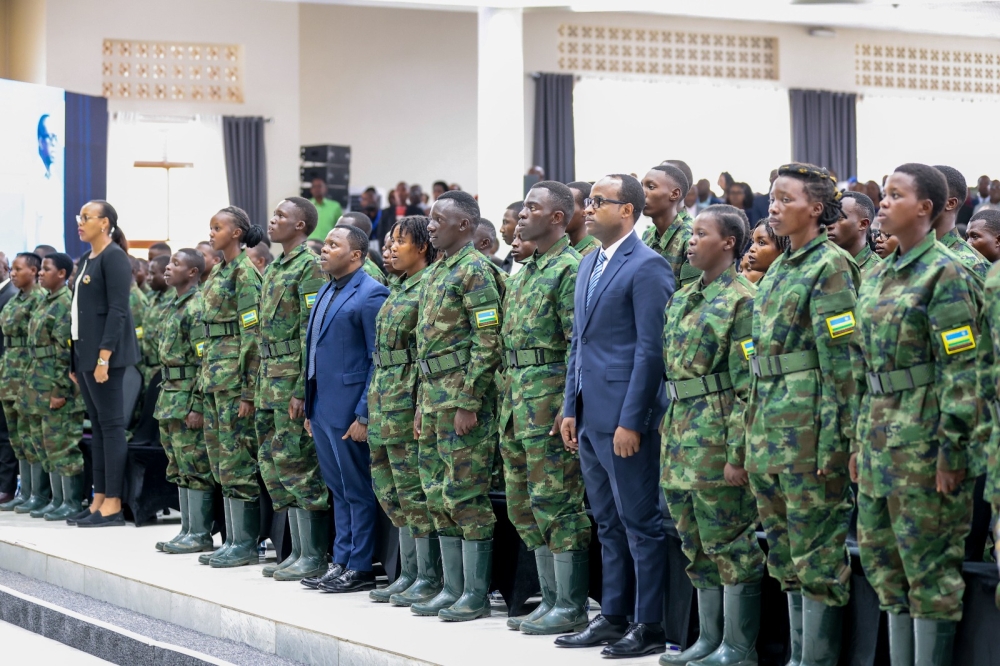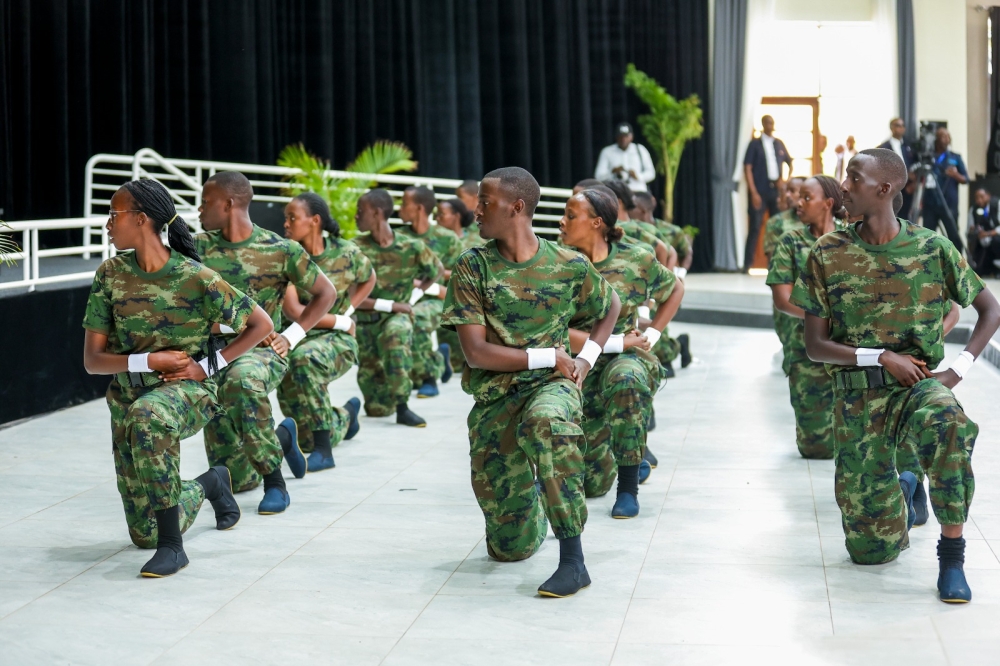 President Kagame officiated the conclusion of 13th Itorero Indangamirwa attended by 412 youth in Nkumba. Photo Olivier Mugwiza