President Paul Kagame has appointed new division commanders of the Rwanda Defence Force (RDF).
There are four divisions covering the City of Kigali and the four provinces, as well as a separate standby division.
The changes were announced in a statement released by the military on Tuesday night.
Kagame, who is the Commander-in-Chief of RDF, named Maj Gen Emmy Ruvusha as the Commander of 1 Division, which covers the City of Kigali and Eastern Province.
Maj Gen Eugene Nkubito, who recently returned from Mozambique's Cabo Delgado province where he was the overall commander of Rwandan security forces there, takes up command of the 3 Division which covers Western Province.
Brig Gen Pascal Muhizi, another general who previously served in Cabo Delgado where he was the operations commander of the Rwandan contingent, has been appointed Commander of the 2 Division (Northern Province), while Brig Gen Vincent Gatama becomes the 4 Division Commander (covering Southern Province).
Brig Gen Frank Mutembe is the new Commander of the Task Force Division, a separate standby division, according to the RDF statement.
Also redeployed is Brig Gen Andrew Nyamvumba, who has been appointed the Commandant of the Rwanda Defence Force Command and Staff College (RDFCSC) based in Musanze District.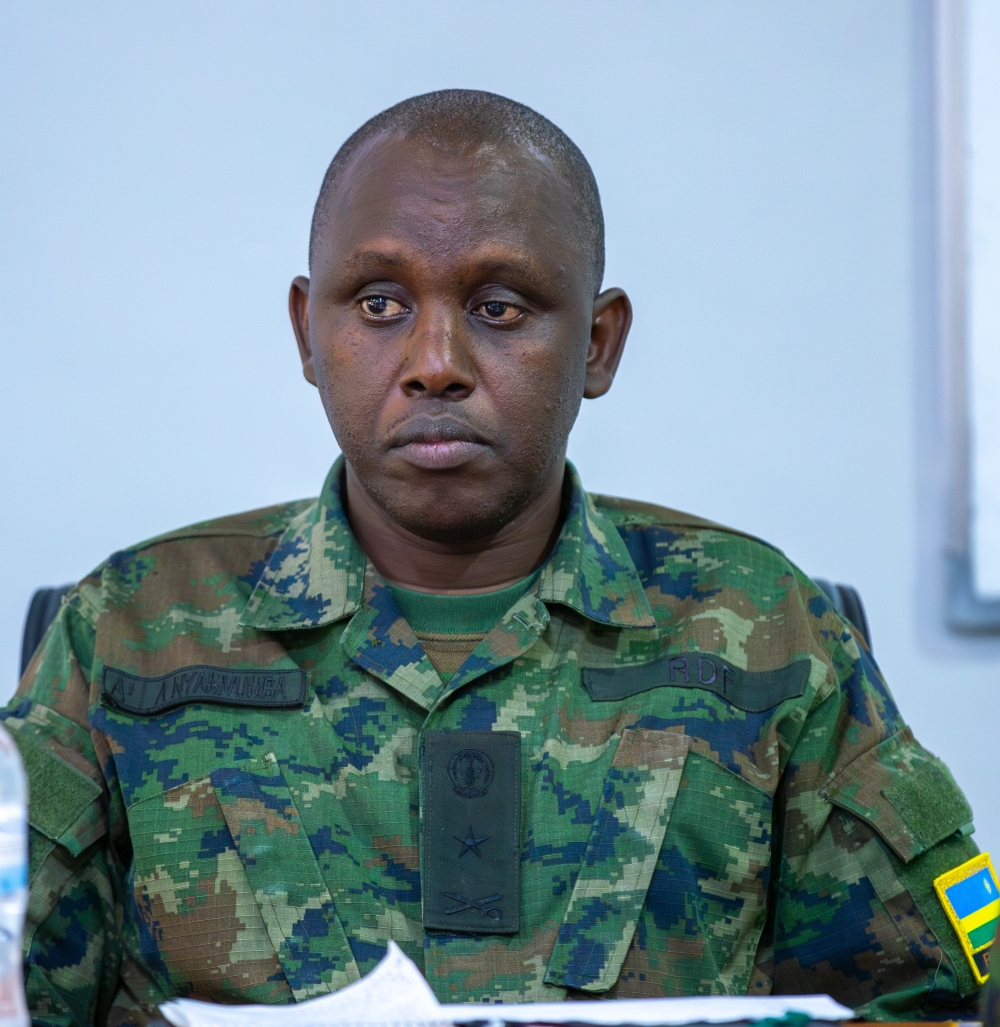 Brig Gen Andrew Nyamvumba has been appointed Commandant, RDFCSC.
Meanwhile, President Kagame also promoted 10 Lieutenant Colonels to the rank of Colonel and appointed them to Brigade Commanders, the statement said.
They include Joseph Mwesigye, Simba Kinesha, Egide Ndayizeye, William Ryarasa, Sam Rwasanyi and Issa Senono. Others are Thadee Nzeyimana, Alphonse Safari, Fidele Butare and Emmanuel Nyirihirwe.